San Fernando Valley Plumbing Company
Call Us Now – (800) 203-7498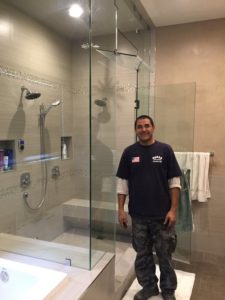 "We Do It All With One Phone Call And One Service Call."
Sabag Plumbing is the best san fernando valley plumbing company. Our Plumbers are here to help you with any plumbing problem, anytime you need us. We are the most trusted plumbing services provider in the San Fernando Valley area, our San Fernando Valley Best plumbing service has been top in service for one reason alone, our famous mobile stockroom – a plumbing supplies truck with enough wrenches, bolts and washers to solve any problem. In nearly three decades of dedicated service, we've yet to encounter a faucet we couldn't fix, a drain we couldn't unplug, or a leak we couldn't seal. Our knowledgeable and friendly plumbers actually enjoy what they do – re-piping, sewer service, property maintenance, drain cleaning, remodeling and so much more. Here's the best reason to call us first for your plumbing needs…Sabag does it all. Imagine this – with one phone call and service call, we dispatch our fully-loaded "Magic Bus" with everything needed to tackle any job, big or small. So a plumber arrives at your home with all the latest tools – and all the possible options. For example, broken pipes are still our most frequent call when it comes to plumbing. There are always options when you call Sabag Plumbing, we'll explain that you can repair the break, or you can re-pipe the area, or you can even re-do the area with both interior re-piping and bathroom or kitchen remodeling. Plus, all three options are available on the spot, regardless of where you're located in the Valley. Find Us On The Map Click Here
Call Us Now For Emergence Service! (800) 203-7498
Why the Plumbers of San Fernando Valley Plumbing?
Don't waste your time and money on an average plumber. San Fernando Valley Plumbing Services Plumbers will patch up your pipes for a quick fix, and Sabag Plumbers will bring the goods anywhere in the San Fernando area. So what if it's an emergency at 3AM? There's no need to jerry-rig your bathroom, kitchen or laundry-room plumbing just because it's after-hours. Our Plumbers will bring enough gear to your curbside to do on-the-spot repairs, replacement and remodeling. You can save the interim stop-gap step by combining your emergency repairs with upgrades. No other plumbing service can say that, because no other SFV plumbing service is Sabag Plumbing. Because we genuinely enjoy what we do, we keep up-to-date on the latest technology and regulations. We specialize in installation and servicing of tankless water heaters, new construction, and "smart home" renovation such as Video Camera systems installation. Our SFV plumbers and technicians will show you all your plumbing options on the spot – whether it's 3 o'clock in the morning or 3 o'clock in the afternoon. If your home is in the Valley, and you're experiencing a problem that only a plumber can fix, you can be sure that Sabag Plumbers will do everything in their power to grant that your pipes are up-to-date with knowledge that only plumbers would know. Need a plumber? We have dozens of plumbers for you to choose from.
•Plumbing Service • Plumbing Company • Plumbing in Los Angeles
• Water Heater Service • Water Heater Repair & Installation • Tankless Water Heater
If You Have Plumbing Or Water Heating Emergency Call Us Now:
(800) 203-7498
Hot water heaters: Sabag Plumbing is an expert in Water Heater Installation & Repair in San Fernando Valley. We water heater replacement service & Install Tank Less Water Heaters & electric tankless water heater in San Fernando Valley. We Repair leaking water heaters & if your water heater stop working, or doesn't heat your water quickly like it did before. We might need to you to fix your current water heater or you might need a new hot water heater. If you were looking for water heaters prices? water heater leaking? Water Heater Repair? hot water heaters installation? electric water heaters? best water heaters or tank less water heaters? Sabag Plumbing has it all and has been doing plumbing, water heaters since 1992 and is here when you need us, 24/7 in Los Angeles, CA area. Call Us Now To Our Toll Free (800) 203-7498
Drains Cleaning & Drain Repair in Los Angeles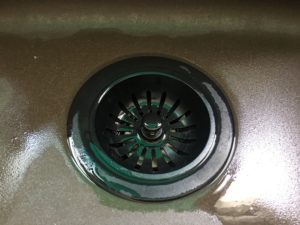 Los Angeles Drain Cleaning Service • Drain clean & Repair in LA When your drains don't drain or you have no hot water, that's when a good plumber is really important. Let Sabag Plumbing show you that great service and superior value is just one phone call away. If you need a drain service, and you're looking for a drain plumber, Sabag Plumbing technicians are drain cleaners and drain repairs experts and will come to your property in Los Angeles area and assess your drainage repair whenever you need us. At Sabag Plumbing we use highly products and will always be prepared with our pipes and tools such as hydro-jetting, a drain snake, or a cleaning auger. Sabag Plumbing will clean and clear your Los Angeles drains to prevent blockages in your traps and avoid plumbing repair for your home or business. You can trust Sabag Plumbing with all your LA drain repair needs. Since 1992 our drain cleaning methods have cleared clogged pipes in the Los Angeles, CA area. If you have drainage pipe that needs cleaning our drainage experts will help get the job done. We will help clear obstructions in your drainage line and clear the opening. Sabag Plumbing is licensed & insured, CA. We specialize in drain openers,rooter, sewer and drain services. License # 633887 We are an honest,reliable, and affordable drain repair option in the Los Angeles region. Click here for more information.
•Repiping Specialist •Copper Repiping •Repiping Service
Sabag Plumbing provide repipe service all over Los Angeles area.We are copper repiping specialist and our plumbers are licensed and able to repipe apartment, homes, hotels, motels, restaurants buildings and more! We love to help customers find affordable copper repipe solutions. Everyone should consider repiping their homes or business with a copper repipe. A copper pipe is nontoxic and resistant to corrosion. If your home is experiencing low water pressure, or rusty and discolored water then you should consider calling a plumber. Sabag Plumbing is a trusted company our licensed plumbers specialize in copper repiping entire homes and businesses. We service new repiping for home or business, We use copper tubing, pex pipes and Our copper piping techniques are trusted, safe, clean and will increase your home or business water pressure and make your plumbing system much easier to maintain. We are expertise in Los Angeles since 1992. If you need a plumber to change your home or business re-piping give us a call now (800) 203-7498.
Sabag Plumbing Services San Fernando Valley
Remodels
Residential
Sabag Plumbing 24 hour emergency Service.

Water Heaters Service Repair / Install.

Tankless Water Heaters

Apartment & Commercial Plumbing Services

.

Re-piping Service.

Bathroom Remodeling

.

Sewer & Drain Cleaning /Re-Drain.

Video Camera- Sewer
New Construction
Property Maintenance Services
Installation and Servicing.
Sewer Repair / Replacement
Copper Repiping
Showers Remodeling
Toilet Clogs
---
Sabag Plumbing is here when you need us, 24/7 in Los Angeles, CA area. Call Us Now To Our Toll Free
(800) 203-7498 or you can email us and will be more then happy to answer your questions.